Our Kids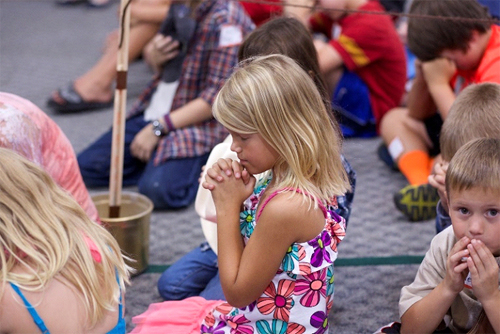 Children's Ministries: Here at CBC we love children and recognize the sacred honor we have to partner with parents to influence the tender hearts and minds of our children.  We offer several programs and activities for children from birth through the eighth grade. 
Nursery Program: Our nursery serves children from birth to age 2 and allows their parents to participate in the other activities with the confidence that their children are being lovingly cared for.  These little ones are also taught through songs,  games, video and Bible lessons. We gear our teaching to minister to this age group so all are blessed with learning about God. Our Nursery program is available during each scheduled church service.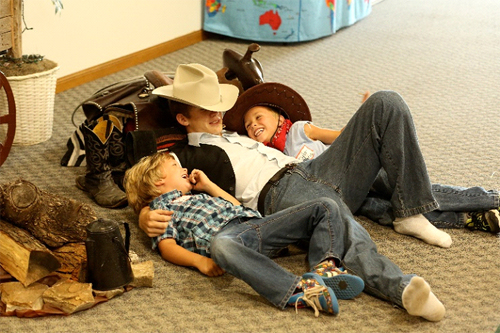 Pre-School Program: Our Pre-School program serves the needs of children ages 3-4. In the pre-school classroom you will find children memorizing God's Word, singing about His wonderful grace, learning precious Bible stories and hands-on play through artwork and crafts. Our preschool program is available on Sunday mornings at 9:30. This age group also meets from 10:30-11:30 while the adults are in the worship service. We like to call this time "Little Church". 
Grade School Program: Our grade school program is specially designed for children from Kindergarten through the 5th grade.  This time occurs during the Sunday school time from 9:30-10:15.  During these classes the kids will find Bible stories and lessons that focus, not simply on what people of faith have done in the past, but also on what we can do now to apply God's principles to our lives.   
Children's Church: This dynamic program meets during the Sunday AM adult worship service and is designed for ages K5 through the 4th grade. Each week the children learn about the Lord in different ways. Every lesson has something to say about faith, the love of God, and salvation. It is our desire to see children grow in the Lord and accept Him as Savior.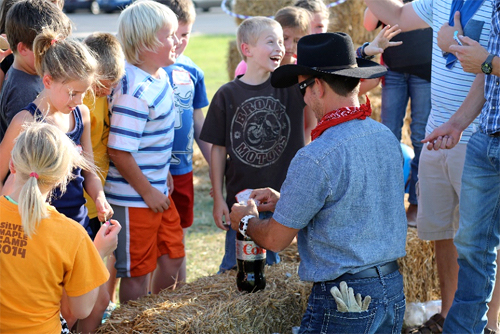 AWANA: This program meets Wednesday nights from 6:45-8:15 PM and serves children ages 3 through the 5th Grade. Children rotate through different activities including council time in which the children are taught a Bible lesson, handbook time in which the students say their memory verses for the week and game time in which the children enjoy competition and cooperation.  
In addition, we have periodic activities centered around ministering to our children.  These activities include Jr. Camp and Vacation Bible School during the summer, as well as special activities such as our "Fall Festival".